Arrange an
Unattended Cremation
From $2,200 in NSW
We take care of everything. Transport, death certificate, urn & return of ashes.
Unattended Cremations Explained
A direct cremation may be a suitable option for you and your family. Many Australians are choosing this option over traditional funerals and you can often save up around $5000.
Simple & Affordable Cremations
You don't need an expensive funeral service to say goodbye.
Save Thousands With Our Direct Cremation Service
At Estates Plus we created a simple, stress-free and affordable cremation service.
Thousands of families in Australia are now preferring to have a Direct Creation instead - it's an affordable and dignified way to say goodbye.
A Direct Cremation removes all the unnecessary things from a funeral, often not wanted by your loved one. Your loved one's ashes are delivered to you so you can say goodbye in your own way.
How You Save With Direct Cremations
A dignified and affordable alternative to an expensive funeral.
We are able to save you thousands from the cost of a funeral because we have removed all the non-essentials.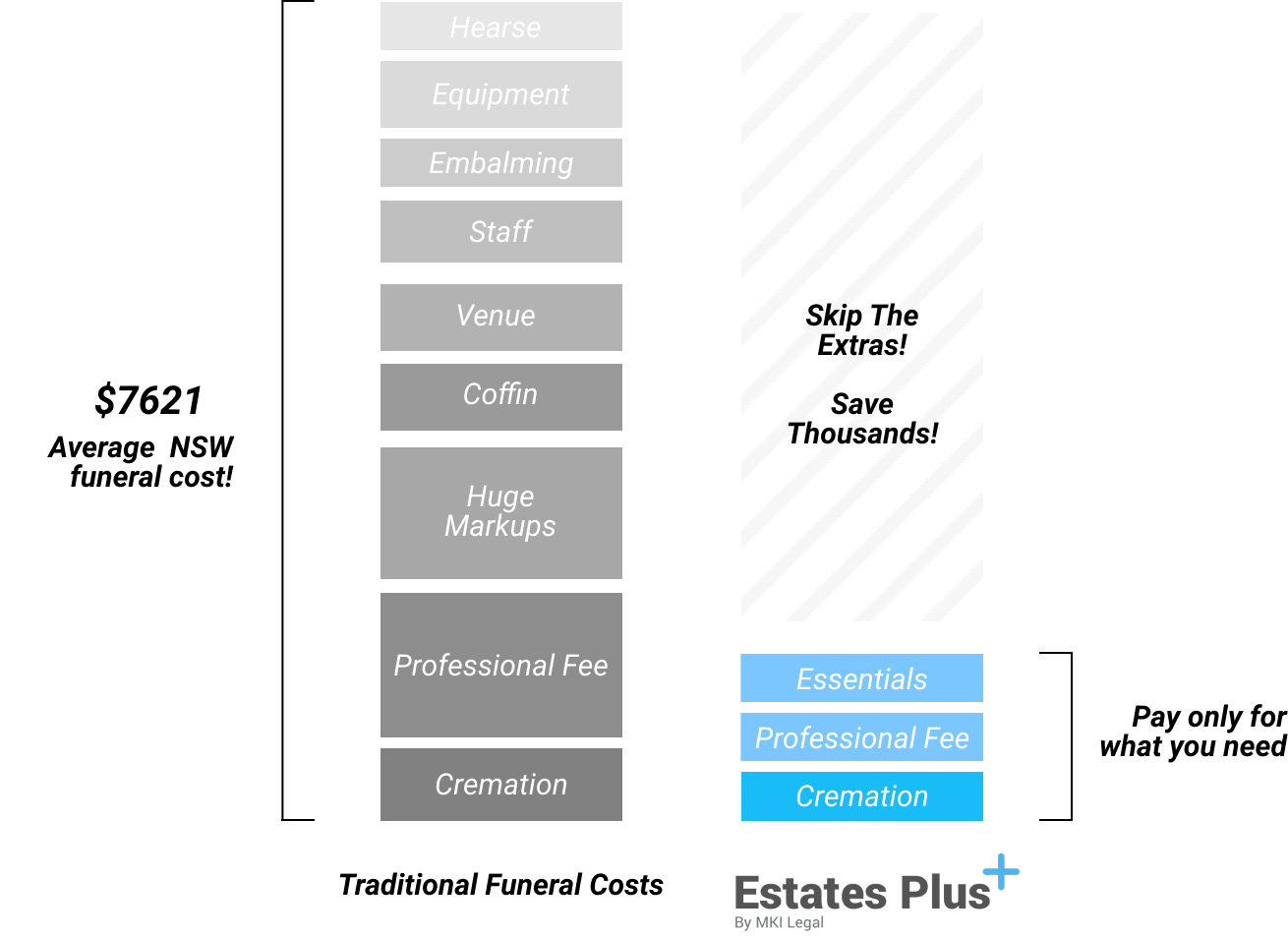 Here's How It Works
Simple, easy & stress-free cremation
1
Collection
Your loved one's remains are collected by a trained professional. We make sure all the paperwork is taken care of.
2
Cremation
A dignified unattended cremation is carried out for your loved one, without an expensive funeral service.
3
Registration
We make sure the death certificate is properly registered. It's posted to you once processed.
Ashes Delivered To You
The ashes are delivered to you so you can arrange the send off that's right for you.
Our
Pricing
We aim to provide affordable pricing in NSW.
Unattended Cremation
Dignified & Affordable
Collection within Greater Sydney Metro, Wollongong, Central Coast, Newcastle
Dignified, unattended cremation
Registration of death certificate
Return of ashes anywhere in Australia
Regular updates and support from our team
Simple industry-standard urn
Extras
We can accomodate extras
Collection outside of standard coverage area
Urgent collection after-hours
Small private attendance before the cremation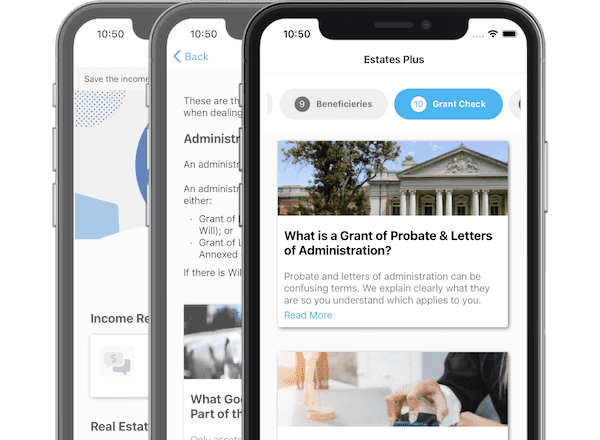 A Free App To Help With Deceased Estates
Download our free app to help you understand what to do after a loved one has died. A step-by-step guide, save estate assets, keep track of expenses and more. Written by expert estate lawyers.
MKI Legal has been featured in
Not Sure Where To Begin?
We Can Help
Speak to us if have any questions about your loved one's cremation or anything about their passing. We can help you make the right decisions moving forward.
Ways You Can Say Goodbye
There are many ways to remember and celebrate your loved one's life. Do what's best for you. Here are a few ideas .
Scatter their ashes
Join with family and close friends at the beach or your loved one's favourite spot.
Bbq or Picnic
Have a casual day of eating and catching up with everyone. Have a toast to them.
Have a party
Get everyone together and celebrate the life of your loved one.
Plant a tree
Plant their ashes and grow something beautiful.
Dine out
Have a meal at their favourite restaurant.
Do nothing
It's also okay to do nothing. Keep their ashes in a special place or scatter them yourself.
Making the process easy, stress-free and affordable.
We are team of expert lawyers and cremation coordinators, using technology to help Australian families with all aspects of the passing of a loved one.
We operate Australia-wide.
Our lawyers are registered with the appropriate legal regulators, so you'll be getting a trusted service.
Estates Plus is operated and powered by the award winning law firm MKI Legal (which has been operating since 2012).