Help when you've lost

a loved one
We Can Help With Probate, Letters of Admininstration
Creating Your Will & Cremations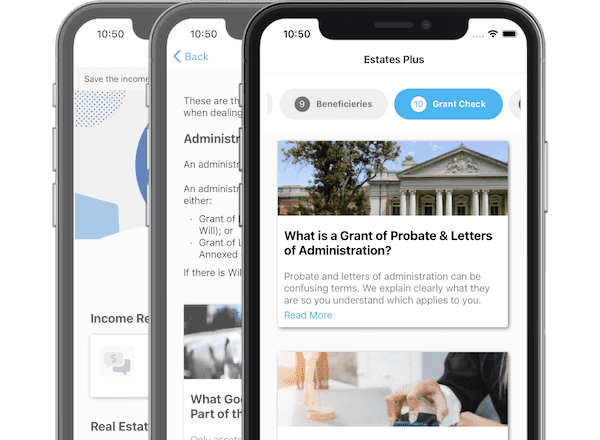 A Free App To Help With Deceased Estates
Download our free app to help you understand what to do after a loved one has died. A step-by-step guide, save estate assets, keep track of expenses and more. Written by expert estate lawyers.
Not Sure What You Need?
Free Discussion
Our expert team at MKI Legal can assist you with any questions about your loved one's Deceased estate or getting your legal affairs in order before you pass away. Our free no-obligation discussion can help get you make the right decision.
Fixed
Pricing

Affordable

Services
Save up to 80% on Legal Fees*.
Pay Later options available.
Lawyer Approved.
Deceased Estates
A loved one has died
Letters of Administration
Documents ready to lodge with Court
Step-by-step guide on what to do
Wills Online
Control what happens when you pass
Leave specific gifts, cash, house, personal items, charity donations
Choose a legal guardian for your children under 18
Legally binding Australia-wide.
Lawyer reviewed and approved
Quick, easier, and more affordable
Get your Will or grant documents quicker
Lawyer checked and approved
Save up to 80% in legal fees
No templates. Documents custom to your circumstances.
Money back guarantee
Our
Legal Team

Are Here To Help
Estates Plus is operated by the law firm, MKI Legal, so you can trust that a lawyer will be involved in the process to ensure your documents are done correctly.
MKI Legal has been featured in
Frequently Asked
Questions
We're here to help you navigate through the loss of a loved one
A loved one has died, what do I do?
When someone dies, you might need to get a special document from the Court to access their assets.
If the person died with a valid Will, you need to get a 'grant of probate'.
If they died without a Will, you need a 'grant of letters of administration'.
Click on the deceased estates menu to see how we can help you save up to 80% on legal fees.
We can draft a Will for you and your partner.
We offer a discount for couples.
First enter all the information online. We then create your Will. Our legal team checks everything to make sure it's correct.
See our Wills Online menu for more information.
I want to speak to someone
It's free to chat to our legal team.
Call us on 1300 967 552, start an online chat (by clicking the bottom right hand of screen) or leave your details and we will call you.
How does your money back guarantee work?
We guarantee that your probate, letters of administration and Will documents will be correctly prepared based on the information you provide.
We will give a full money refund should it turn out that Estates Plus is not suitable for your circumstances, provided our documents are not lodged with the court, signed or used in any way.
Can document be posted to me ?
Yes. Once you have approved the final version of the documents, we can post them to you (at no further charge).